Creating 3D Environments - Desert Highway
A 3D road environment could be portrayed in a variety of different ways, for this exercise I set up going for a "modern racing game" kind of look. Taking reference from the "Need for Speed" games and many unreleased racing video games from trailers on Youtube.
First thing first, What are 3D Environments?
"3D environment modeling is the generation of realistic environments for games, film, architectural renderings, and advertising using specialized computer software."
-Autodesk
For this excerise I'l be using Blender. Blender is the free and open source 3D creation suite. It supports the entirety of the 3D pipeline: modeling, rigging, animation, simulation, rendering, compositing and motion tracking, even video editing and game creation .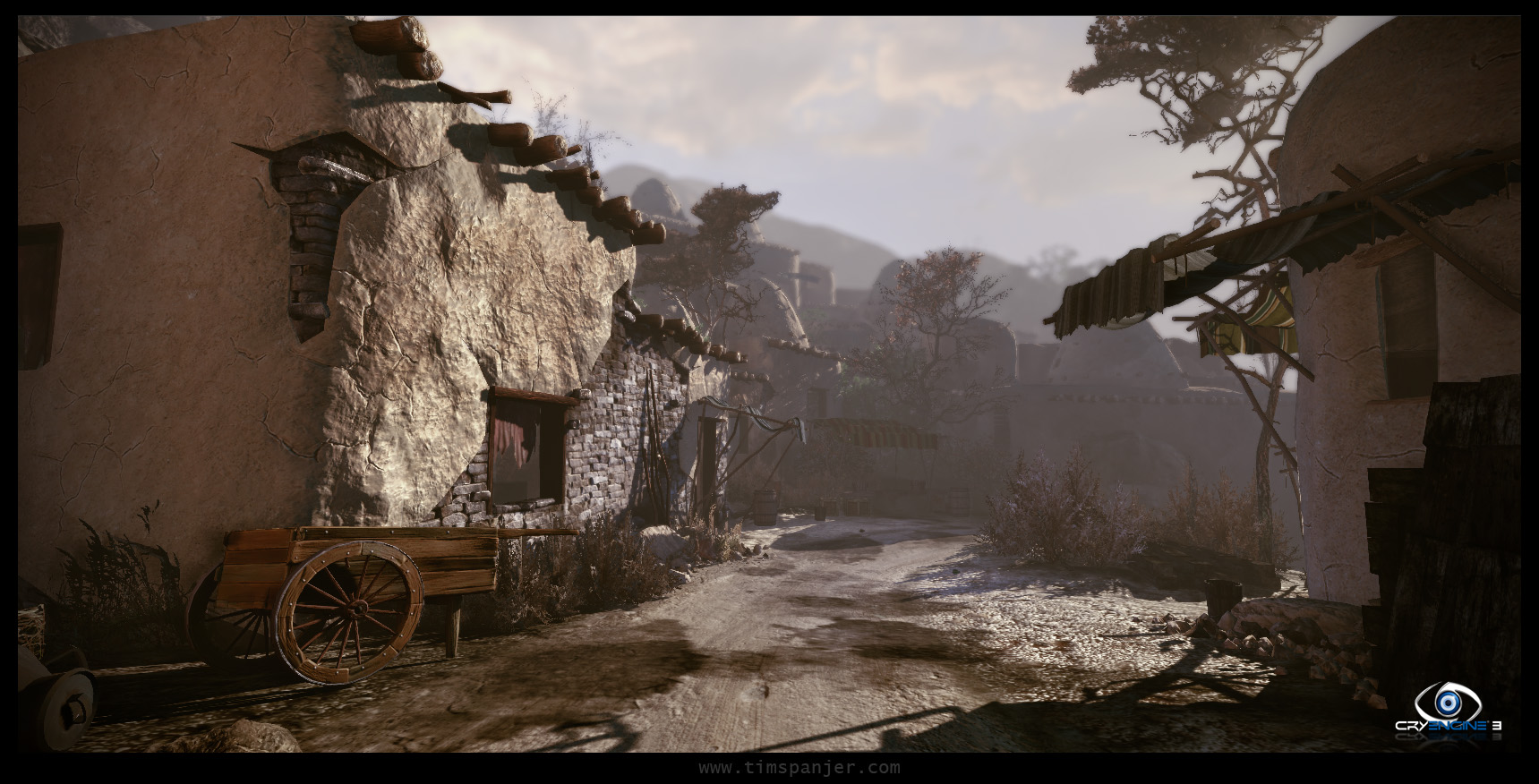 A simple approach is important.
Every model in this exercise is starting out simple.
For the main road for this scene I'll create a simple plane shape and stretch it out.
Now for adding the texture, this road texture is from Quixel Mega Scans – a free texture database for megascans (Textures that are scanned from real life environments using advanced LIDAR tools).
Shading and Texturing in Blender allows you to create Materials by routing different Inputs and Outputs through a set of nodes. Each node performs some operation on the material and so changes how it appears.
Using this technique, very complex material appearances can be achieved.
Making a simple node setup for the road material, providing the reflectiveness of the surface, the metallic properties and many other properties. And Walla! We have a simple textured road.
Modeling the shrub's branches as fast as possible, extruding what seems right. Next, I will make a leaf using a real life leaf scan, and simply applying it on a small plane shape.
For that Photorealistic road look I want to add junk and some related road objects. First, some simple rocks, these are just random shape objects made smoother.
Next up, I will model a simple road rail model, going as simple as possible using a reference image.
CHANGING STUFF IN REAL-TIME
Blender allows you to change materials on the fly, simply by making slight changes to the "node" setup. For example, using a "saturation node" I can change the color of the shrubs from before via' a slider.
You can scatter the objects in this scene using different methods.
For the junk on the road I felt it was best to use the built-in particle system so it would turn out kind of messy.
For the shrubs and rocks I used the built-in scatter object function in Blender, which dynamically scatters several instances of the object on the surface.
I decided to add an old tesla car model I made for some type of storytelling aspect. I animated it to move so I could capture several shots of it while it's being affected by the motion blur.
I also adjusted the HDRI and added some natural night lighting.
Another beautiful thing about Blender, is that you can do your compositing on the fly via' the render and compositing tabs to get a crisper, color graded image.
After adjusting some camera angles and playing around with some headlights lighting, I like the way it turned out.
I hope this breakdown helps any of you who are interested in Blender and 3D Environments, and I wish you luck on your current and future projects! Thanks for reading!